Wednesday, July 29th, 2009...12:32 pm
Hangzhou
Jump to Comments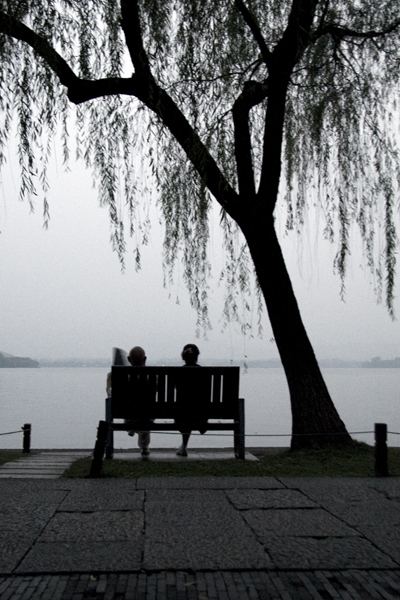 I spent the past weekend in Hangzhou, capital of the Zhejiang Province in China, visiting a friend who's working there for a couple of months. Hangzhou is probably best known as home to West Lake – one of the most picturesque places in China, and purportedly one of the few places where the hyperbole of Chinese poets did not overstate its beauty.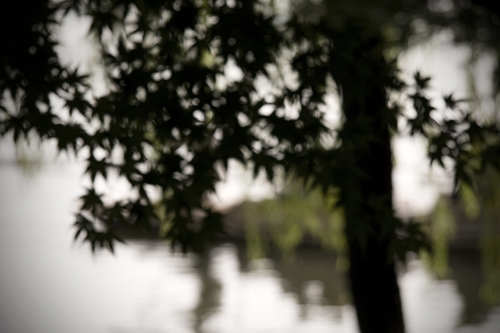 Now, as famous as West Lake may be for it's beauty, it's a good thing that I wasn't actually there for the scenery, seeing as I went at probably The Least Picturesque time of the year. It was kind of sad – you could see the potential for how pretty a splash of colour would have made it, whether in the form of springtime flowers, with a general lake-wide hue in autumn, or blanketed in winter.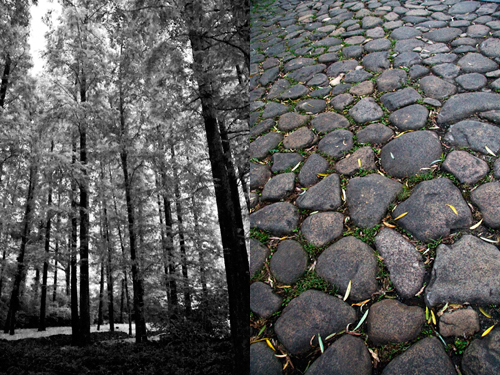 But the hordes of (domestic) tourists jostling all around the narrow causeways, hurtling through the crowds on rickety bicycles and speeding around on electric golf carts just didn't help. Even on a very pleasant, breezy, and quiet boatride through the lake, we managed to encounter a slight traffic jam (everyone was stopped to take pictures of the Three Ponds Mirroring The Moon scene).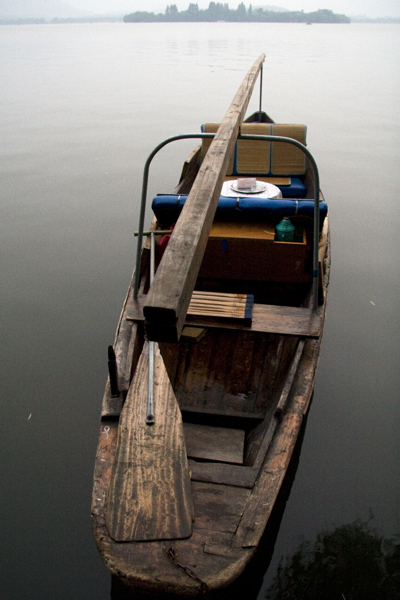 Still, we ate (Lou Wai Lou definitely deserves its reputation), we walked around the scenic West Lake area, trawled the streets looking a bunch of recommendations that Did Not Exist, but happened across a gem of a find, known as Me Too Cafe. Located on Jin Hua Road, it's a comfortable, gorgeous loft-space set in a converted warehouse. With free Wifi, fantastic service, pretty decent food (go for the ham & cheese sandwich or salmon salad, but skip the apple and pear tart), and great coffee at affordable prices, it's the sort of place I'd love to park at with some friends, or my laptop.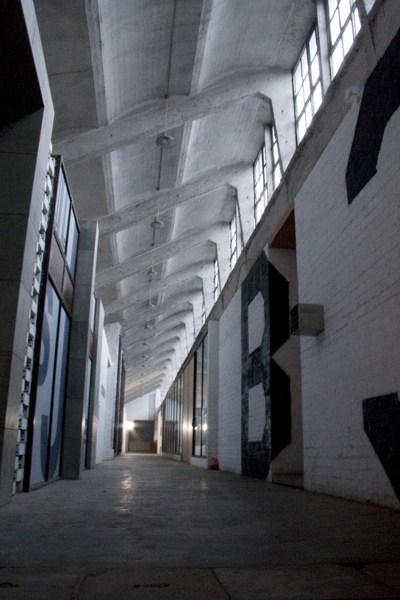 But most of all, it was beyond incredible to have an entire weekend with you: laughing at ourselves, feeling old, smoking way too much, spotting imaginary squirrels, eating ourselves silly (and being so amazed when we managed to show the barest sliver of restraint!), and simply being able to reach out and touch you.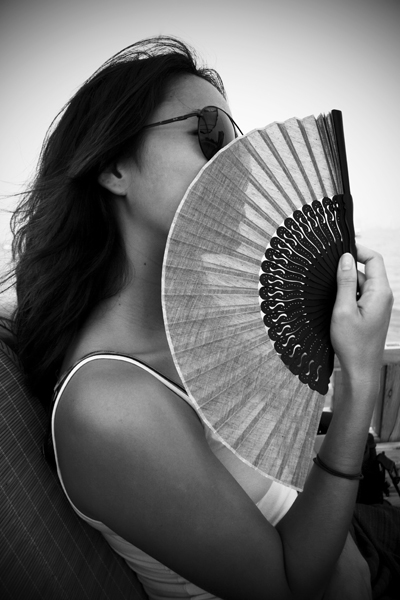 Now, if only I just didn't have to miss you quite this much when we're apart.