Thursday, June 29th, 2017...7:37 pm
Pistachio-Saffron-Olive Oil Biscotti
Jump to Comments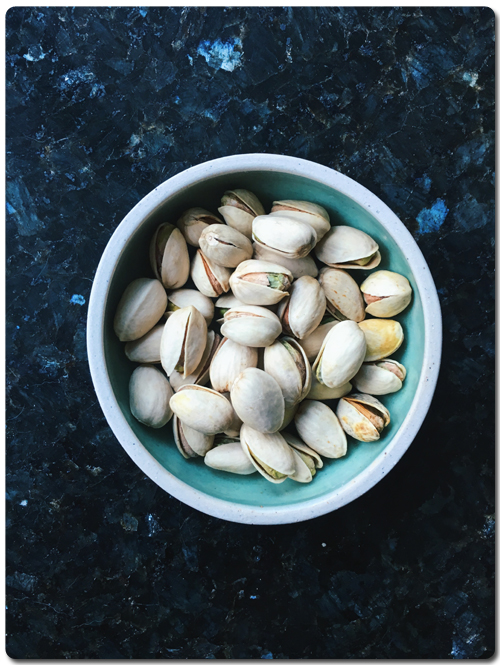 Did you know that biscotti aren't all tooth-breaking, desiccated pseudo-edible bricks? 'Cos I didn't. Or, well, I did in theory, only I'd never really had a good one. But after having a chat with one of my instagram crushes, @caffeine_and_carbs (I mean seriously: she's a coffee-lover, bread-baker, lifts like a freaking boss, and has guns to die for), a couple of weeks ago about some new flavours she was thinking about (DEM NUTTER BUTTER BISCOTTI THO), my interest was piqued. Unfortunately, she operates out of Cleveland, OH, so the chances of me getting to try her creations in the near future are pretty dang low. Which could mean only one thing: time for me to try and make them on my own.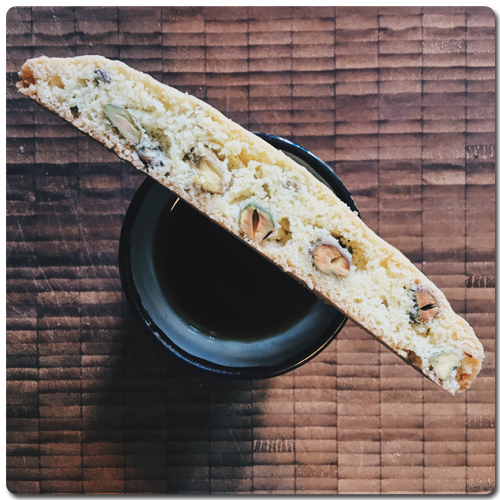 Because I'm a crazy person, of course the first recipe I tried had to be a sourdough one. Which was pretty delicious, but not really worth the effort (texturally), of the hassle of building a stiff levain. I've since experimented with a few other regular biscotti recipes, and fell in love with the toasty, salty pop of pistachios (which we all know I adore lolz) in a Jamie Oliver recipe for saffron-pistachio biscotti. And then I stumbled on this Serious Eats recipe which seemed almost too easy: no mixer, no creaming of butter (since it uses a fruity olive oil as the fat), and, most importantly, no dried fruit? SOLD.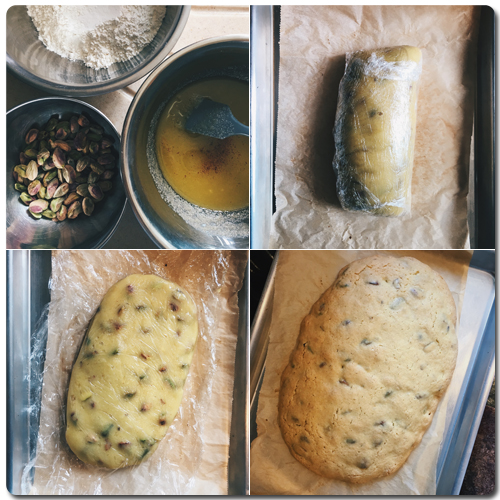 You know that maxim about how sometimes less is more, or the simplest way to do something is often the best? That definitely holds true here. The texture of these bad boys was by far the best of the handful of recipes I tried out, and it came together so quickly and easily! Because of the amount of (liquid) fat in the recipe, it did need to chill out in the fridge for about an hour in order to make it a little more manageable to handle. It was still pretty sticky, so I found it easiest to use the clingfilm to help mould it into that flattish brick on parchment paper, and bear in mind that it'll spread slightly in the oven, so use an appropriately sized piece of parchment (and baking sheet).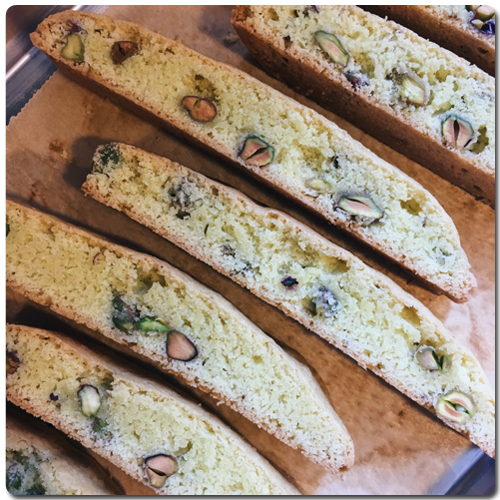 And guys, I'm officially a convert to Team Biscotti. Especially when it's this easy to throw together, and when I can add as many nuts as I want so I'm not eating a "pistachio" biscotti with half a kernel in the entire cookie. This recipe especially, with a relatively high amount of salt (which really makes your olive oil of choice pop – I used a somewhat fruity and relatively peppery one here), chock full of nuts, lightly perfumed and tinted with some saffron (my addition), it's so good you might inhale it before your coffee is even ready. I know I did. But even if you're in a cut like I am, make these right now. Have one (or maybe three), and then pack the rest up and give them to your friends so you don't blame me for blowing your macros after. They'll thank you, or maybe they'll thank me. ;P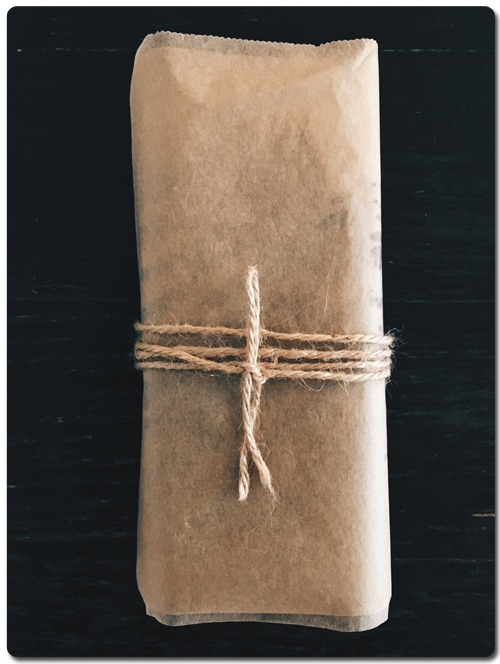 Pistachio-Saffron-Olive Oil Biscotti
(adapted slightly from this Serious Eats recipe)
140g pastry (or AP) flour
1/2 tsp fine sea salt
1/2 tsp baking powder
70g olive oil
100g caster sugar
a small pinch of saffron (optional)
1 large egg
70g shelled, roasted pistachio kernels
In a small mixing bowl, combine the flour, salt and baking powder. In a medium mixing bowl, combine the olive oil, sugar and saffron (if using). Whisk until evenly combined. Add the egg, and mix thoroughly. Add the dry ingredients and fold together until evenly incorporated, then fold in the pistachios. Scrape the dough onto a double layer of clingfilm, it will be quite wet and sticky. Wrap well and chill for at least 1 hour.
Preheat your oven to 180ºC and line a baking sheet with parchment. Unwrap the dough and, using the clingfilm or a soft dough scraper, pat it into a log of roughly 3×8 inches. It should be around 1 inch high. Bake for 30-40 minutes (mine took just over 30 minutes), until cooked through but very lightly browned around the edges.
Remove from the oven, reduce your oven temperature to 150ºC. Once the biscotti is cool enough to handle (I just gave it 5 minutes and used a clean tea towel to gingerly hold it down lol), slice it on the bias into 1-inch thick pieces. Place, cut side down, back on the baking sheet, and toast for another 10-15 minutes until dry, toasted, and a pale golden brown.
Yield: About 12 cookies
Macros: 8.6P/57.4C/27.7F per 100g (~3 cookies)