Monday, April 6th, 2009...10:08 pm
Plug-In
Jump to Comments
A couple of quick notes:
1. Ratio by Michael Ruhlman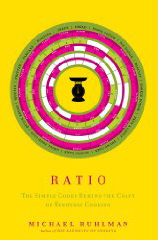 Michael Ruhlman's new book Ratio: The Simple Codes Behind The Craft of Everyday Cooking is out, and I'm beyond excited. It's a book that deals with – as you can imagine – ratios in cooking and baking, which help anyone who spends in the kitchen to understand the basic relationships between ingredients, as opposed to having to memorise how many cups, tablespoons, grams, ounces of a myriad of different ingredients one recipe requires. Instead, you learn to make bread with 5 parts flour + 3 parts water and from there, instead of having just one recipe, you have the possibility of thousands. Over on his blog, there's also a post that he's written introducing the book, and I've nicked the video to repost here. I can't wait to get my hands on a copy!



2. The Miele Guide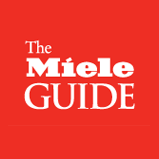 Public voting for
The Miele Guide
is open. Here's a little excerpt about The Miele Guide that a representative from
Ate Media
emailed me, so if you're interested in the regional food scene – or know of a place that you think deserves the recognition of such a publication – now is the time to
vote
!
"The Miele Guide was created in 2008 in order to better recognise and celebrate Asia's best chefs and restaurants. This annual publication evaluates restaurants across the region and releases an annual ranking of Asia's Top 20 restaurants in addition to profiling the best restaurants across Asia. The inaugural 2008/2009 edition profiled 320 restaurants in Asia as based upon the opinions of the region's most respected restaurant critics and food writers, popular public vote, the votes of The Miele Guide's invited jury, as well as anonymous tastings conducted by The Miele Guide's contributing editors and editorial team. Through this rigorous system, The Miele Guide showcases establishments that deliver excellence and exceptional dining by Asian standards.

As an independent guide, The Miele Guide does not accept any advertising, sponsorship or free meals from the restaurants reviewed. The Miele Guide is published by Ate Media and sponsored by Miele, a German manufacturer of premium and innovative cooking appliances for the home. While a naming sponsor of this guide, Miele does not exert any influence over the selection and judging process that determines which restaurants appear in The Miele Guide."